Our Services
SMA Estimating offers a comprehensive range of cost estimating and management services. Since the previous decade, SMA Estimating has been assisting clients across the United States in acquiring cost estimation services. Our systems are developed to provide our customers precise Take-Offs and close-to-exact prices based on your Area Code.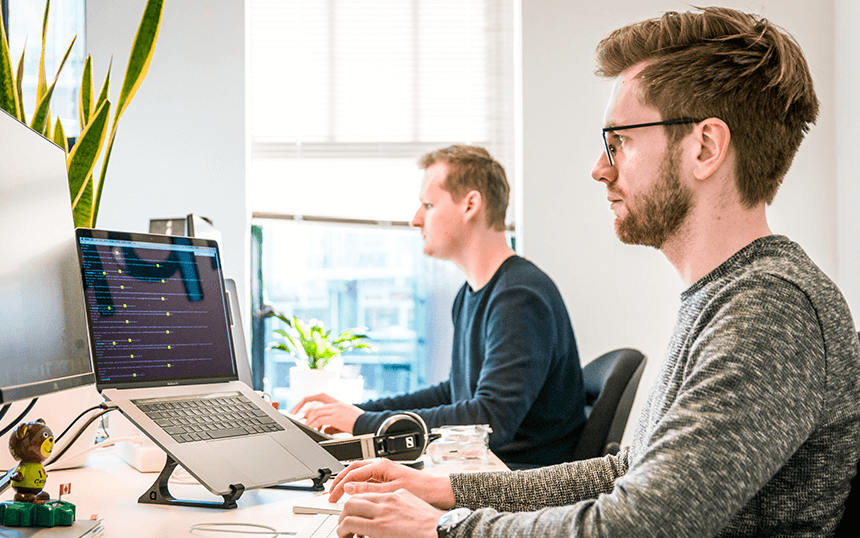 Having expertise in the construction sector, we have developed a deep understanding of market dynamics and can provide cost estimates for projects of any complexity. Our team of professional estimators provides customers with accurate, fast, and complete assessments that include marked-up plans, with a specific emphasis on precision and attention to detail, and they stay involved with the project from start to finish.
We genuinely understand that each of our clients has specific demands; therefore, our construction cost estimation services are designed to meet those needs.
Our customer base includes:
| | |
| --- | --- |
| General Contractors | Vendors |
| Project managers | Owners |
| Investors | Architects |
| Subcontractors | Homebuilders |
| Developers | |
SMA Estimating Format and Portfolio
As per demand, we give Estimates in a particular corporate format in excel and pdf, either in our template or in the client's template.
What's in our Portfolio?
Residential, mechanical, concrete, commercial, civil, electrical, excavation, sheet metal, preliminary estimates, plumbing, conceptual estimates, flooring, painting, masonry, roofing, insulation, thermal moisture protection, and site work are all part of our vast portfolio.
Material Takeoffs
Because of our years of experience and diverse skillset with various projects, we estimate material and labour costs more precisely than any other Construction estimators. We are cost-effective and deliver low-cost takeoffs. We provide a material cost based on zip code. We present construction estimates in various forms, including CSI by item code in client-provided drawings or templates. We have expertise in plumbing, drywall takeoffs, mechanical takeoffs, lumber takeoffs, roofing takeoffs, earthwork takeoffs, site work takeoffs, residential takeoffs, electrical takeoffs, damp-proof takeoffs, doors and windows takeoffs, structural steel takeoffs, irrigation takeoffs, landscaping takeoffs, and many more.
Expert Team Responsibilities
We have a talented squad of building estimators with more than five years of expertise. Well versed estimators, field superintendents, field specialists, and engineers make up our Team. We are efficient and timely in assisting building experts in determining the cost of any structure. Our construction estimator's tasks include the following:
Identifying the viability of budget reports for owners and lenders.

Bidding Proposal Preparation and detailed estimate preparation for surveyors.

Making preparations for markup.

Managing the clients' bidding network profiles and submitting their bids.

Creating material takeoffs and estimations

Developing preparatory estimates

Estimation Design for Engineering and Architectural firms

MEP Shop Design and Steel Structuring Estimation Services
Besides material and quantity takeoff estimation services, we also provide contractors, manufacturers, fabricators, and suppliers with complete CAD drafting services to ensure the installation and production of prefabricated components. Our specialities include:
HVAC systems

Plumbing

Electrical

Mechanical

Boilers

Metal frames

Staircases

Ducting and Piping

Steel infrastructure

Railings
Customer Oriented Service Areas
Planswift Estimating
SMA helps contractors, lawyers,Banker, homeowners, and property owners using Planswift programs. For various repair businesses, we provide property damage estimating services to aid in submitting insurance claims. Estimates for metal roofs, water mitigation, siding,Stucco, interior estimates, exterior estimates, and claims for multiple damages are included in our specialized services. Our qualified Estimators are always ready to help specific construction projects that have been damaged by flood, fire, cyclones, hurricanes, and other natural disasters.
SMA Drafting Services
Sma Estimating is a sophisticated drawing platform designed for a variety of contractors that want precise 2D detailing and drafting services for their building projects. Our skilled detailers and drafting technicians work on a wide range of commercial and residential building projects. We are capable of adhering to all building project requirements while providing a high-quality and timely drawing service. In our drafting services area, we provide:
Architectural drafting services
Façade (Front part of building) drafting services

MEP drafting services
Structural drafting services

SMA CPM Scheduling Services
.Sma Estimating demonstrates its experience in providing precise CPM scheduling services to its clients by delivering expert scheduling services. CPM Scheduling services are provided to many clients, including architects, government agencies, Owners, Managers, Contractors, construction experts, Engineers, and others. We use various scheduling tools such as Microsoft Project, Primavera P6, Fast Track, SureTrack, and others for precise and rapid CPM scheduling services.