Insulation Estimating Services
Our knowledgeable estimators at SMA Estimating have years of expertise estimating various types of insulation, such as fiberglass, mineral wool, cellulose, or spray polyurethane foam insulation, and can fulfill the project's fundamental needs customers' expectations. We have the expertise and experience in estimating a diverse portfolio of projects using digital software to measure floors accurately, walls, and ceilings.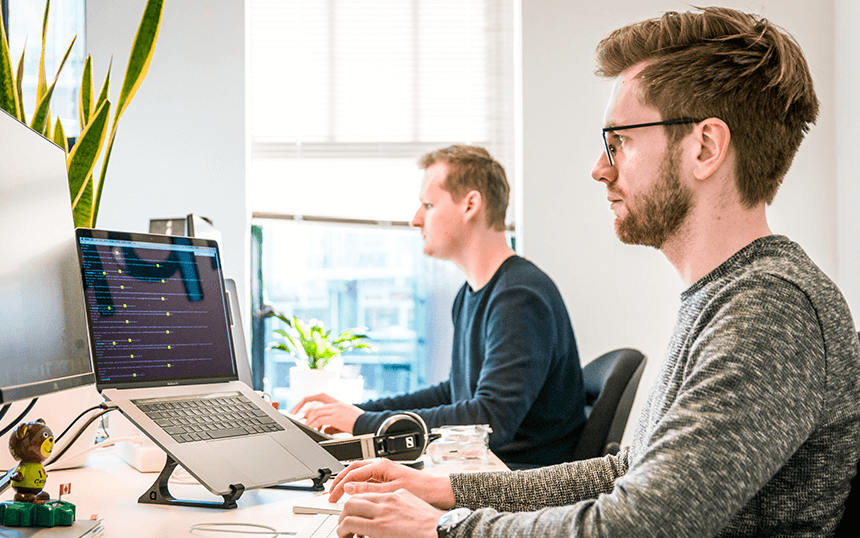 We strive to provide high-quality services to our clients so that they may accurately estimate their costs and bid with confidence. We evaluate loose-fill, rolls, batts, spray board, foam board, liquid foam, cellulose, radiant barriers, vapor barriers, and many other forms of insulation.
Whether you're involved in the installation of insulation for new construction, maintenance, repairs, upgrades, changes ,shutdowns, or turnarounds, our estimate services are tailored to meet your specific needs.To provide the most accurate estimates, we use zip code-based pricing for material and labor.
Our Insulation Estimating Deliverables are:
Material Lists

Material & Labor costs

Digital Takeoff file
Color-coded markup plans

Complete bid review
Our Insulation Estimating Services:
Residential & Commercial Insulation Estimation

Thermal Insulation Estimation

Fireproofing & Firestopping Estimation

Industrial Mechanical Insulation Estimation
Waterproofing & Damp proofing Estimation

Acoustic & Sound Proofing Estimation

Roofing Estimation

Estimation of Insulation for boilers, ductwork, HVAC systems, pipe works, valves, plumbing
Residential & Commercial Building Insulation Estimating
We offer complete estimate solutions to homebuilders, owners, and contractors for commercial and residential new construction and retrofit projects, whether they are installing insulation in a new structure or repairing an existing insulating barrier.
For residential and commercial applications, we quantify the following types of insulation:
Foam Board Insulation

Blanket & Batt Insulation

Insulated Concrete Forms (ICFs)

Radiant Barriers & Reflective Insulation
Liquid Foam

Loose-Fill & Blown-in Insulation

Rigid Fiberboard Insulation

Sprayed Foam & Foamed-in-place
Industrial & Piping Insulation Estimating
Our professional insulation estimators have assisted industrial insulation contractors, manufacturers, and engineers with rapid and accurate estimate solutions for industrial piping and ductwork insulations.
We take pride in being educated and efficient in supplying the appropriate insulation amounts and prices for industrial plumbing, mechanical, and HVAC systems. Our clients receive more projects, but they also get the correct part of material and workforce to get the work done with the proper project quantity takeoff.
We provide insulation for a wide range of industrial systems, including mineral wool, fiberglass, polyisocyanurate foam, calcium silicate, Techlite foam, foam glass, polyethylene, and many more.
Mechanical Insulation Estimating
If you're a busy mechanical insulation contractor, you're probably trying to keep up with long work hours and mechanical and plumbing contractors' schedules. Not only that, but you're also dealing with out-of-date requirements, sketch designs that aren't complete, and bid paperwork. We may offer assistance by offering mechanical insulation estimate services for automatic, HVAC piping, heat piping, industrial piping, fire-stopping, and plumbing, and the development of comprehensive bidding bids and a review of contracting papers. Our accurate material start-up gives the ideal way to purchase materials. At SMA Estimating, we offer a complete variety of mechanical insulation calculation solutions for commercial and industrial buildings.
Fireproofing & Fire stopping Insulation Estimating
As prevention and protection professionals are involved in fire safety measures, the whole procedure thus demands great precision and attention to detail, beginning with the exact starting amount. Our skilled insulation estimators thoroughly analyze the plans to calculate the sprinkler heads, smoke detectors, and other fire protection devices and identify different insulation material kinds and fire ratings necessary for the particular circumstances and odd shapes.
We offer comprehensive fireproofing consulting services, including estimation and bidding proposal preparation. Our takeoffs provide a complete description of each line item, including building codes, insulation type, UL design, fire ratings, and thickness, as well as color-coded drawings that make it simple to interpret.
Damp-proofing & Waterproofing Insulation Estimating
Our professional insulation estimators specialize in assisting waterproofing contractors with selecting the appropriate insulating materials and the associated material and labor expenses. We provide thorough estimating reports based on the clients' needs, measuring all the features such as control joints, walls, roofs, ceilings, attics, concrete foundations, decks, wires, ventilation pipes, electric trays beams, and columns, among others.
We evaluate a variety of waterproofing products, including:
Hydrophilic Systems of Waterproofing

Damp proofing

Hydrophobic Systems of Waterproofing
Negative-Side Waterproofing

Topical Sealers

Positive-Side Waterproofing
Penetrating Sealants

Bituminous Waterproofing

Mechanical Seal
Roof Insulation Estimating
Many roofing contractors rely on our skilled estimators to provide them with high-quality services promptly. To make on-site roofing installation more manageable, we offer pricing estimates and comprehensive shop drawings.
We meticulously measure tapered insulation, metal roofing, fasteners, and other items to provide accurate roofing quotes while knowing the particular requirements of commercial and residential roofing environments.
To stay ahead of the competition, we produce a precise and accurate estimate with a defined scope of work to avoid unwelcoming events. Materials, labor, demolition expenses, permits, logistics, overheads, profit margins, and other factors are all included in our estimates.
SMA Estimating Strategy for Insulation Estimating.
Our estimators at SMA Estimating are prepared to handle even the most complicated projects. They are fully aware of the uniqueness of each project in terms of timelines, location, manufacturers, and crew size. Our estimating process begins with a comprehensive assessment of drawing plans, specifications, and bid papers to define the scope of work. Later, utilizing the finest insulation software, such as Planswift, FastWRAP, and others, a digital takeoff quantifies all of the materials and output to EXCEL spreadsheets. The insulating layers, jacketing, adhesives, paints, and other materials are precisely measured to determine the material and labor costs.