CPM Scheduling Services
Critical path scheduling (CPM) is a project management approach that analyses time and resources' scope, needs, and hazards. It aids in planning and scheduling critical tasks and identifying critical and high-risk activities, their durations, and their relationships with other project activities.
The appropriate CPM schedule not only helps to set a budget and predict critical difficulties before they occur, but it also helps to achieve various milestones throughout the project's lifetime. It efficiently schedules and organizes activities, measures progress, quantifies outcomes, and responds to changes.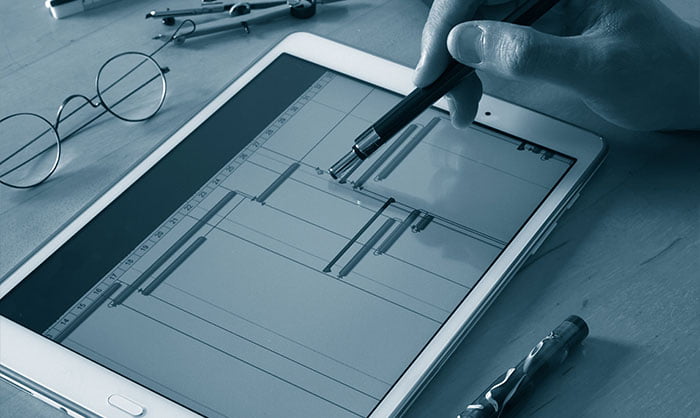 SMA Estimating offers exclusive CPM Scheduling services
SMA estimating provides critical path method (CPM) scheduling services for the construction sector, ensuring that your project is completed on schedule and with the least amount of risk possible. Our complete construction scheduling technique simplifies the complicated task and allows you to pick the most lucrative way to complete your project on time and within budget.
Our CPM Scheduling Consultants
Our CPM scheduling consultant works closely with the project teams throughout the whole construction process, from idea to design and pre-construction to close-out. We assist our clients in streamlining their projects by considering all needs, setting budget limitations, and adhering to stringent industry standards and contractual conditions, resulting in increased income and on-time project completion.
Why should you go for our CPM Scheduling services?
In the construction sector, project success is primarily determined by two factors: schedule & budget. As the project's complexity grows, it becomes increasingly important to manage these two key elements successfully. A well-planned and detailed CPM schedule is the only way to do this. Our project planning expert works with project teams such as the owner, project manager, contractors, and architects to:
Prepare a baseline CPM schedule

Plan crew and procurement management

Analyze expected risks and ways to eradicate them

Analyze expected delays and their possible solutions
Evaluate progress

Evaluate potential pitfalls and errors

Resolve disputes and conflicts
What CPM Scheduling Technology do we incorporate?
Our professional staff is skilled in developing and monitoring schedules using the construction consulting software listed below:
Primavera P6

Microsoft Project

Fast Track
Our CPM Scheduling Services Portfolio
Baseline CPM Scheduling

CPM Schedule Analysis

CPM Updating

Overall project scheduling

Recovery scheduling

Linear scheduling

Civil work scheduling

Material procurement scheduling

Window scheduling

Narrative Reports

Activity Reports

Logic Reports

S-Curve Analysis
Preliminary scheduling

Design phase scheduling

Construction phase scheduling

As-built scheduling

Project implementation cost scheduling

Construction management scheduling

Legal claims consulting

Total Float Report

Earnings Report

Time Impact Analysis

Risk Analysis

Network Diagram

Delay Analysis