Concrete Estimating Services
General contractors, concrete contractors, home builders, and real estate developers have relied on SMA Estimating's division 3 concrete takeoff services for a long time.
The contractors that work on the sidewalks, driveways, and pavement have to do the fieldwork themselves and have a hard time estimating costs accurately for bids.
Offering a thorough and precise concrete takeoff service to aid bidding is a source of great pride for us, as it allows us to help our clients keep you away from stressful situations.
For our concrete takeoff services, we have certified cost estimators from two of the most prestigious organizations for cost estimators the American Association of Cost Engineers (AACE) and the Australian Institute of Quantity Surveyors (AIQS)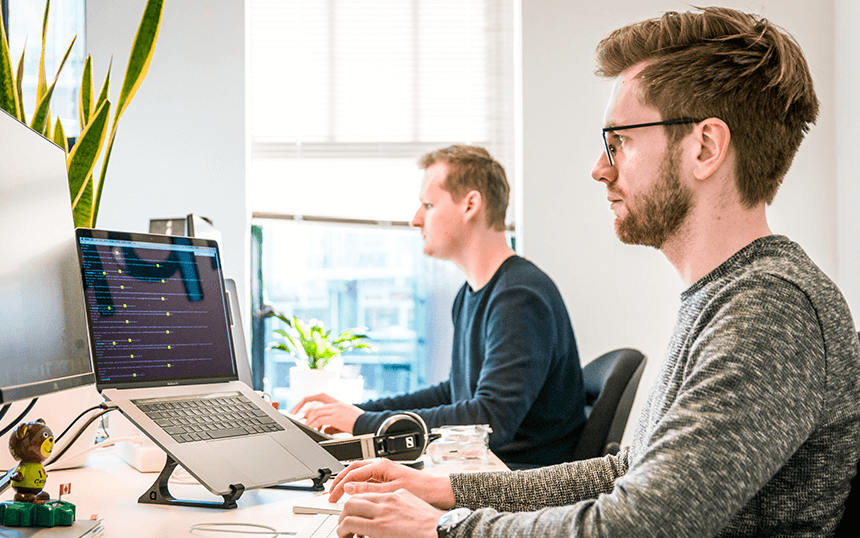 Consult The Best Concrete Cost Estimator
DamsBridges

Residential structures

Commercial structures

Structures in the sea
HighwaysDriveways

Sewers and culverts

High-rise building foundations

Fences
Concrete is the primary building material for construction projects. Our concrete takeoff services are the most accurate and comprehensive in the industry. Among the estimating companies in the USA, we have a solid reputation for precision. You can know precisely how much concrete you need at the construction site. We provide a wide range of public and private construction endeavors, including but not limited to concrete pavement, retaining walls, waterproofing, parking lots, flatwork, basements, concrete foundations, concrete curbs, and more.
What Does Our Concrete Cost Estimator quantify in our Concrete Estimating Services?
Our staff has unrivalled expertise in producing estimates for challenging home building projects such as:
Retaining Walls

Paving

Parking Lots

Driveways

Sidewalks

Curbs

Foundations-concrete

Stirrups

Structural Rebar

Dowels

Wire Mesh

Anchors

Formworks
Basements

Patios

Cast in place

Visqueen

Tie beams

Concrete Repairs

The Beams

Headers

Knockouts

Lintels

Sheer walls

Decks

Piers
Columns

Caissons

Grading

Slabs on grade

Reinforced concrete

Countertops

Square Pilasters

Lintel Block

Bond Beams

Sill Block

Round Column Block
Why Should You Source Concrete Estimators?
In addition to estimating the cost and quantity of the concrete, SMA's concrete cost estimators help you win the bids and construction tenders. Gain peace of mind and the following advantages by availing of our construction takeoff services.
You won't need to pay for elaborate building cost estimation tools or spend time and money hiring and training expert concrete estimators. You can save money by not paying for a concrete cost estimator full-time. We will boost your total number of bids. You may increase your chances of winning bids and projects by working with a qualified business.
What Can You Expect From Concrete Estimation Services?
Many concrete companies turn to us for rapid and precise proposal writing to keep ahead of the competition. When you cooperate with us, you have access to these benefits:
The concrete cost estimates and inventory counts

Rapid turnaround on all evaluations is guaranteed (24 to 48 hours)

Save 60% each month compared to the expense of employing a full-time estimator by using our monthly takeoff packages

Support is available around the clock, every day of the week
We provide a qualified and skilled concrete cost estimate for division 3 actual trades

We help bidders submit and administer their bid network profiles and offer the same services to contractors

Our staff includes AACE- and AIQS-certified experts in building cost estimating.

Reasonable estimates
So, what exactly are you waiting for? If You Want to Hire A Concrete Project Estimator, SMA Estimating Is the Right Option for You.
What Process Do Our Concrete Estimators Follow For Concrete Estimation Services?
The first step in concrete estimation is a thorough review of the client's drawings and specifications to establish the project's parameters.
After that, a virtual takeoff is performed using software like Bluebeam, Planswift, Accubid, and others.
The data is then entered into Excel files with detailed explanations of each line item.
The process has three steps:
Step 1: Send your plans/drawings:
We request that you submit your specifications and plans using this link. We'll evaluate your inquiry within the next five minutes and provide a quote.
Step 2: Get a Quote/Estimate
After reviewing your blueprints or sketches, we will give you a price detailing the total cost, turnaround, and delivery times. After that, you may settle up using a bank card, a debit card, or even PayPal.
Step 3: Receive Estimate/Quote
Your estimate will be sent to you in EXCEL sheets, either in Master Format or in the format you provide.