Primavera Scheduling Services
Are you looking for a trustworthy platform for primavera scheduling services in your area? No need to be worried now! We are here for you. SMA Estimating is a dependable and competitive platform for running Primavera Scheduling services.
Communication, planning, and analysis of a project's scope and timeline are part of our Primavera scheduling services.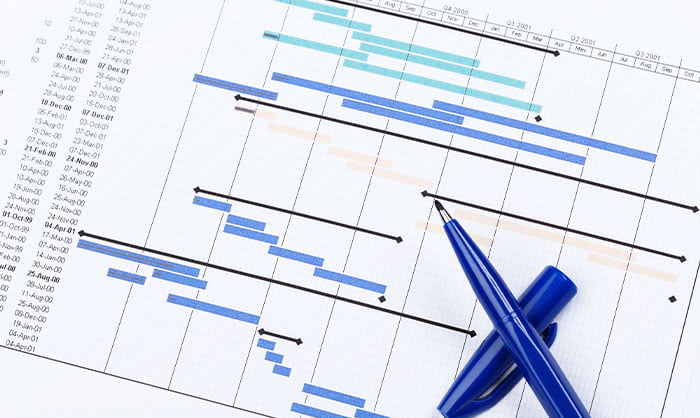 We have a knowledgeable team of Primavera project scheduling experts skilled enough to provide proactive and forensic consulting services to help you implement cutting-edge construction management technologies.
We provide superior Primavera consulting services that enable our consultants to plan and execute their strategy to complete a project on time. Furthermore, by incorporating the project's cost, our expert team of Primavera scheduling consultants effectively identify, reduces, and manages potential delays and cost overruns.
Our Primavera P6 Scheduling Services
We use Primavera P6 to help and manage the timely completion of any construction project. Our Primavera p6 scheduling experts handle the following processes for construction schedule management:
Our Primavera P6 scheduling services process
To start, there is a procedure to follow, and our primavera scheduling services offer instructions on how to use primavera schedules with project data to create a timetable. We have a team of Primavera P3 and P6 scheduling specialists on hand to describe the various criteria needed to build the schedule.
We start by creating a work breakdown structure that assures the project's quality of schedule and construction, engineering procurement, and commissioning. Following that, our project effectively outlines specific tasks depending on the type of building sequence being developed.
How Can SMA Estimating serve you through Primavera Scheduling Services?
Through a float route analysis, we discover all vital paths inside a building project.

Our staff will assist you in efficiently planning and scheduling tasks.

We quickly prepare for potential delays, make changes, and predict the completion date of the building project.

To manage and master the program schedule, we professionally produce primavera schedules from various clients such as architects, subcontractors, engineers, and owners.
Gantt charts, activity network diagrams, histograms, and timeline logic diagrams are among the graphics created by our scheduling services.

Across the project's completion, we keep track of the budget, modifications, and estimates.

Our expertise is allocating various resources to various tasks while employing distribution curves to depict performance correctly.

We showcase data exchange using Primavera scheduling projects, Primavera contract management, and Microsoft Project Scheduling software.