Electrical Estimating Services
SMA Estimating provides a comprehensive range of electrical estimating services, from low voltage to instrumentation and control takeoffs, with the expertise, experience, and devotion required to give the highest level of accuracy, dependability, and attention to detail. From simple material and labor takeoffs through design, budgeting, and value engineering, our team of expert electrical estimators supports our customers in customizing the best estimating solution based on the project's particular requirements.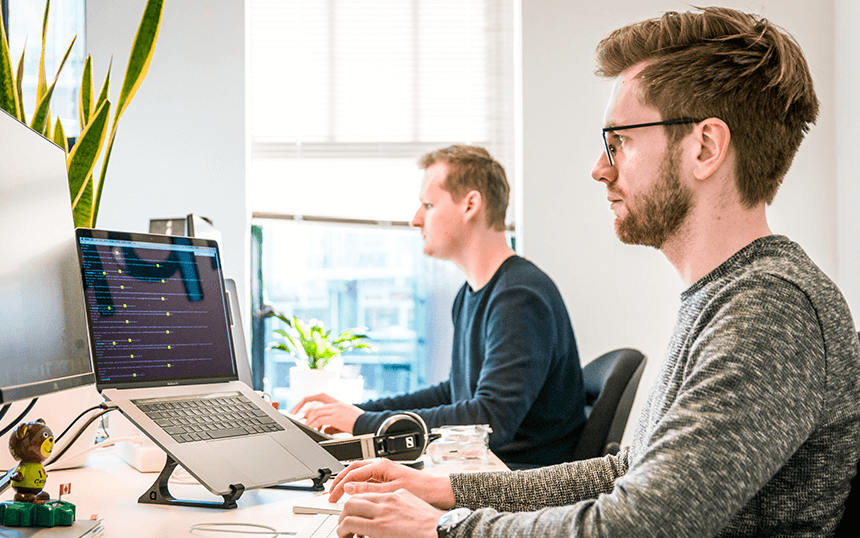 Our highly skilled team consists of electrical estimators, electronic engineers, and industrial electronics experts with a wide range of previous experience dealing with contractors, estimators, and electricians. They know how to use the most up-to-date electrical takeoff software, such as ConEst, Plan swift, Accubid, and Bluebeam. This understanding of the business allows us to give you the most precise and efficient electrical estimates, which will help you win more bids.
Contractors can benefit from our Electrical Estimating Services
World Estimating has put together a strong team of electrical estimators to handle contractor electrical estimating and set it apart from other electrical estimating firms. They are knowledgeable, skilled, and well-equipped electrical cost estimators who work in hands-on expert teams. We can work with construction estimating tools such as Plan Swift, Trimble, Bluebeam, ConEst, and others. Our top objective is to assist our clients in selecting the appropriate software to give a professional electrical estimate using professional electrical estimating software.
Our electrical estimators work with many customers, including contractors, suppliers, engineers, and homeowners, on large-scale electrical projects that take a week to plan and finish.
Our Services
Bid Preparation and submission

Electrical CAD Drafting services

Value Engineering

Electrical Project Cost Management

Electrical cost per square foot

Electrical Material Takeoffs

Electrical cost estimating services for residential, commercial, and industrial buildings
Our Clients
Architects

Designers

General Contractors

Electrical Contractors

Low Voltage Contractors

HVAC Contractors

Instrumentation and Control Systems Technicians

EPC Contractors

Electricians/Electrical vendors

Instrumentation Contractors
What Benefits do you acquire by getting our Electrical Estimating services
Estimate that is extremely thorough and exact, with marked-up blueprints that are simple to examine and update.

Nominal rates: Use our services only when you need them and save the cost of hiring a full-time estimator.

Comprehensive Bidding assistance
Marketing for electrical contractors

Project lead generation assistance

24/7 support and access to help you in your crucial matters.

The fastest turnaround times and on-time estimated delivery are necessary to meet the bidding deadline.
Our Electrical Takeoff Sheets
We believe that contractors and electricians require precise estimates to correctly purchase and install the various components of an electrical system. We guarantee that all costs, including hidden fees, are included in our calculations, including up-to-date and zip code-based pricing to assist you in determining your profit margins. Our takeoffs are divided into parts, each of which includes a comprehensive line item description for various types and sizes, as well as color-coded drawings to make it easier for you to comprehend.
Our electrical takeoff sheet is typically divided into the following components, but this varies according to the extent of the project:
PVC Fitting

Lighting Fixtures

Lighting Controls

Rigid Fittings

Hangers and Supports

EMT Fittings

Grounding

Conduit

Fuses

Conductors

Receptacles
Panels and Circuit Breakers

Feeders

Switches

Plates

Switchgear Panels

Motor Controls

Cable Tray

Wiring

Switches

Switchboards

Branch Devices

Low voltage & Other devices
Our Electrical Estimating portfolio
Commercial Electrical Estimating services

Residential Electrical Estimating services

Industrial Electrical Estimating services
Low-Voltage Electrical Estimating services

Electrical work cost per square foot services

Electrical Design-Build CAD Drafting services
Our Electrical Estimation Process
The electrical estimating process at SMA Estimating begins with a comprehensive examination of the client's drawing designs to determine the scope of work.
We begin by evaluating the client's drawing plans, technical specifications, and other specifics.
Then, using cutting-edge software such as Planswift, we import the blueprints and execute on-screen takeoff to calculate the size and type of each electrical component.
Following the on-screen takeoff, the estimator exports all quantities to EXCEL sheets and organizes them by systems and stages, cost codes, or required.
For up-to-date and location-based pricing, we rely on RSMeans and our relationships with wholesalers and suppliers. Alternatively, we can work with your supplier quotations for wiring, fixtures, or other electrical components if there is high demand.
To correctly forecast labor expenses, person-hours for each item must be determined.
To ensure quality, our lead estimator double-checks the final estimate.
We also include overheads and earnings per our client's request and prepare your bidding proposal for submission to bidders.
The process has three steps:
Step 1: Upload your plans/drawings:
Please send us your plans and specs by clicking here. We'll assess your request in the next 5 minutes and offer you a price PDF, TIFF, TIF, DXF, DWG, PLN, DWF, OSX, JPEG,.JPG, CAL, CPC, and DJVU are all acceptable formats. You may also include your labor costs and material quotes from your vendors.
Step 2: Get a Quote/Estimate
After an initial assessment of your plans/drawings, you will be provided with a quote that includes an invoice, a turnaround time, and a delivery date. You can then pay with a credit card, a debit card, or PayPal.
Step 3: Receive Estimate/Quote
You will finally receive your estimate in EXCEL sheets, either in Master Format or in a format that you demand. A quote covering labor, materials, and person-hours will be sent to you after sometime.We may also give a professional bidding proposal with an inclusion sheet upon request.