Masonry Estimating Services
If you are seeking the best Masonry estimates, you may approach SMA Estimating. Thanks to many years of estimating knowledge and expertise, we provide rapid and trustworthy estimating solutions in North America, Australia, and the Caribbean.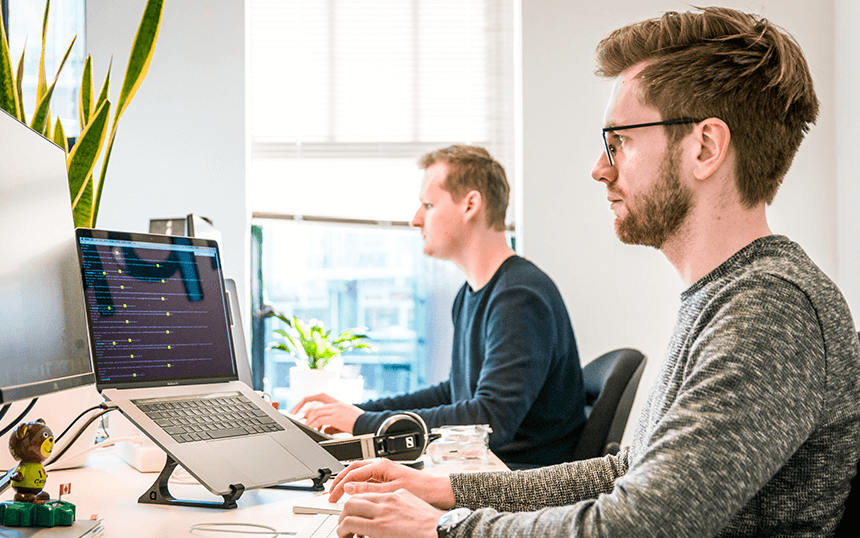 Our expert masonry cost estimator, having exquisite hands-on experience with masonry projects, quantify every detail in division 4, masonry trade, such as all types and configurations of bricks, CMU walls, clay and glass masonry, mortar and grout, brick veneer, bond beams, lintels, facing bricks, insulation, flashing, masonry reinforcement, masonry restoration, transportation, labor costs, and person-hours.
We have developed timely and accurate assessments for the masonry of the respective clients, e.g., general contractors, masonry contractors, masonry repair contractors, vendors, masonry builders, developers, construction designers, and home builders through our practical know-how and years of experience in the AEC sector.
Our construction estimators use the right software, such as AccuBid, Planswift, and Bluebeam, to ensure quality and accuracy, and they follow the policies and guidelines of certified American estimators organizations like the American Association of Cost Engineers (AACE) and the Australian Institute of Quantity Surveyors (AIQS)
We also provide masonry brick wall 3d designing services in addition to masonry takeoff services.
Our Portfolio of Masonry Estimating Services:
We have provided a wide range of companies worldwide with extraordinarily accurate and extensive estimates for house facades, floors, chimneys, fireplaces, combustion chambers, patios, entrances, sidewalks, walls, and pillars, etc. for the following sectors:
Public

Private

Commercial

Residential

Industrial
Educational

Institutional

Landscaping

Repair/Restoration
The Masonry Estimating Service Range
Design Estimates

Budget Estimates

Bid Estimates

Masonry Quantity Takeoffs

Bid Submittal Preparation

Expert Witness

Masonry Consulting
Masonry Restoration Estimates

Project Lead Generation

Value Engineering

Masonry Brick wall 3D Design Services

Change Order Estimating services

Proposal Preparation and Pricing

Masonry Contractor Marketing
Why choose SMA for your Masonry Estimating?
When narrow profit margins are the norm in today's highly competitive construction business, only accurate and thorough estimates can offer you an advantage over your competitors.
The major problem in producing a masonry estimate on your own is accuracy, which makes it difficult and time-consuming. For an accurate masonry, works estimate, detailed knowledge of masonry units, mortar, grout, reinforcements, person-hours, labor expenses, transportation costs, many other numbers, and skill in software and instruments. Purchasing costly software and employing a full-time estimator depletes your budget in terms of monthly pay, incentives, and perks, among other things.
As a result, outsourcing your estimates to a competent estimating firm like SMA Estimating has the following advantages:
You may use the time you would have spent creating estimates on developing growth strategies for your firm.

It gives relief to your nerves as your estimates are accurate and detailed. Since professional estimators created them.

It allows you to win more bids.
Your estimate accuracy increases, resulting in better profit margins, and you tend to bid higher and win higher.

You preserve money by not buying or paying for in-house estimators.
Our Masonry Estimating Process
To prepare a masonry estimate, the client's drawing plans and requirements are extensively evaluated concerning the project, elevation, and section views to determine the scope of work. We utilize masonry takeoff tools such as Planswift, Bluebeam, and others to measure the quantities by point and click. The data are imported to EXCEL spreadsheets arranged by Master Format. For things specified in the drawings, we use CSI codes.
The breakdown of the following parameters is part of our masonry estimate:
Deductions for apertures, such as doors, windows, and ventilation, are taken into account.

If needed, the number of facing bricks and masonry veneer, stone veneer, and brick veneer. Anchor bolts, sleeves, brackets, brick ties, and other odd things

If needed, masonry insulation, flashing, and weep holes are installed.

RSMeans and our construction cost database are used for zip code-based prices to apply the material, equipment, and labor costs.
Estimated person-hours and labor expenses for various activities and additional expenditures such as transportation, taxes, permits, and restoration and cleaning charges, if applicable.

Unexpected costs, inflation, and other factors are also factored into the budget.

The senior estimator conducts a final audit to guarantee the quality of the deliverables.
We anxiously anticipate the chance to serve you! Simply follow the steps below to get started:
The process has three steps:
Step 1: Send your plans/drawings:
Please send us your plans and specs by clicking here. In the next 5 minutes, we'll assess your request and offer you a price.
Step 2: Get a Quote/Estimate
After an initial assessment of your plans/drawings, you will be provided with a quote that includes an invoice, a turnaround time, and a delivery date. You can then pay with a credit card, a debit card, or PayPal.
Step 3: Receive Estimate/Quote
You will finally receive your estimate in EXCEL sheets, either in Master Format or in a format that you supply.