Concrete Estimating Services
SMA Estimating has excelled in providing division 3 concrete estimating services to general contractors, concrete contractors, house builders, and real estate developers for many years. Contractors working on sidewalks, driveways, and pavement typically have to work onsite to complete fieldwork and struggle to estimate correctly for bidding proposals. We feel pleasure to take the responsibility of relieving their stress by offering a detailed and accurate concrete estimate and takeoff services to assist them in bidding.
We employ a substantial cost estimator for division 3 trades accredited with American estimator organizations such as the American Association of Cost Engineers (AACE) and the Australian Institute of Quantity Surveyors (AIQS) for concrete takeoff services.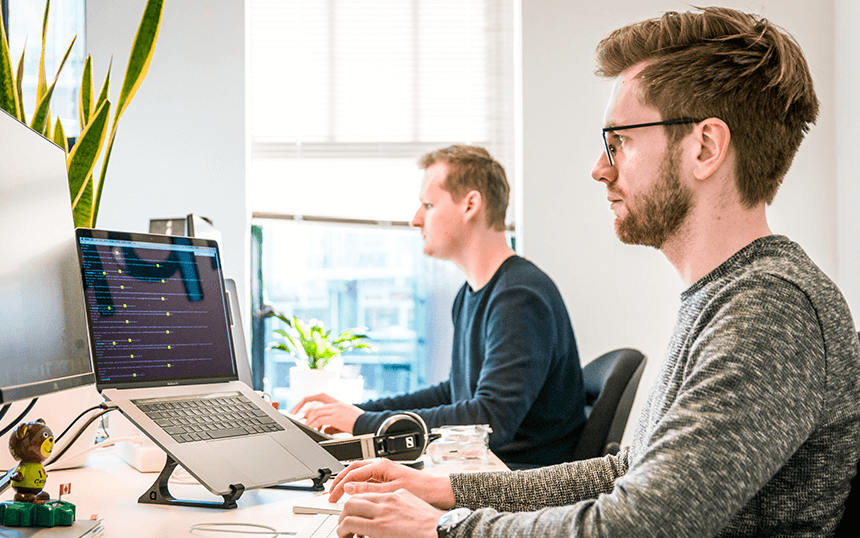 Our concrete takeoff services portfolio:
DamsBridges

Residential structures

Commercial structures

Structures in the sea
HighwaysDriveways

Sewers and culverts

High-rise building foundations

Fences
We have provided the most precise and thorough concrete estimating and material takeoff services to numerous general contractors, concrete contractors, asphalt contractors, foundation contractors, suppliers, and pavers from large construction firms to small enterprises. We have a good reputation in the blue book for being accurate. For various private and public projects, we've successfully completed concrete takeoff services for sidewalks, driveways, retaining walls, concrete pavement, waterproofing, parking lots, flatwork, basements, concrete foundations, concrete curbs, etc. concrete slabs, and more.
What do we quantify in our concrete estimating services?
Our staff has unrivalled expertise in producing estimates for challenging home building projects such as:
Retaining Walls

Paving

Parking Lots

Driveways

Sidewalks

Curbs

Foundations-concrete

Stirrups

Structural Rebar

Dowels

Wire Mesh

Anchors

Formworks
Basements

Patios

Cast in place

Visqueen

Tie beams

Concrete Repairs

The Beams

Headers

Knockouts

Lintels

Sheer walls

Decks

Piers
Columns

Caissons

Grading

Slabs on grade

Reinforced concrete

Countertops

Square Pilasters

Lintel Block

Bond Beams

Sill Block

Round Column Block
Why should you source concrete estimates?
When seeking to acquire jobs by bidding the lowest price, you must have an accurate estimate for the cost and person-hours involved in the project. Outsourcing your construction takeoff services to a professional estimating firm like ours provides you with confidence and the following benefits:
You don't need to hire and train skilled concrete estimators or invest in expensive construction estimating software. You avoid the additional costs of hiring a full-time concrete cost estimator.

It increases the volume of your bids. With the assistance of a professional firm, you may begin bidding on more jobs and eventually win more.
Your estimating efficiency may be enhanced with the help of experienced estimators, which can help you increase your revenue potential.

You are no longer oblivious to any opportunities.
The benefits of having your concrete takeoff estimates done by SMA Estimating!
Many concrete contractors come to us for accurate and fast proposal preparation to stay ahead of their rivals. You receive the following advantages when you work with us:
Incredibly accurate concrete estimates and material takeoffs.

Assessments are delivered as quickly as possible (24 to 48 hours).

Our monthly takeoff packages save you 60% on the cost of hiring a full-time estimator.

Customer service is accessible 24 hours a day, seven days a week.
For division 3 concrete trades, we offer a specialized and knowledgeable concrete cost estimator.

We also provide bid submission and management assistance for contractors' bidding network profiles.

We have professional construction estimators with AACE and AIQS accreditations.

Reasonable estimates
So, what exactly are you waiting for? If You Want to Hire A Concrete Project Estimator, SMA Estimating Is the Right Option for You.
Our Concrete Estimation Process
The concrete estimating process begins with a comprehensive examination of the client's drawing designs to determine the scope of work. After that, digital tools such as Bluebeam, Planswift, Accubid, and others are used to execute an on-screen takeoff. The numbers are then loaded into EXCEL spreadsheets, which include comprehensive line item descriptions.
The process has three steps:
Step 1: Send your plans/drawings:
Please send us your plans and specs by clicking here. In the next 5 minutes, we'll assess your request and offer you a price.
Step 2: Get a Quote/Estimate
After an initial assessment of your plans/drawings, you will be provided with a quote that includes an invoice, a turnaround time, and a delivery date. You can then pay with a credit card, a debit card, or PayPal.
Step 3: Receive Estimate/Quote
You will finally receive your estimate in EXCEL sheets, either in Master Format or in a format that you supply.