Concrete Cost Estimating Services
Cracks are visible on the cement wall and fear strikes the heart of a contractor to check the safety and durability of the structure. Upon testing, it was found due to the excessive water-cement ratio the wall has shrunk. The project team consulted a concrete cost estimator to determine a specific concrete mix design for the project. To address issues related to concrete strength and durability, it is vital to know the positive outcomes of concrete cost estimating services.
If you are looking for accurate cost estimation of quantity and costs of concrete for your construction projects, SMA estimating is here for you. Many contractors are losing bids having no time for cost estimations. Concrete cost estimating services encourage companies to calculate and estimate quantities of concrete needed for construction projects. Cost Estimators put great effort into cost estimating quantity take-offs, cost analysis, concrete mix design, value engineering, and cost control. They help to plan budgets, procure materials, and control costs involving stakeholders.
SMA Estimating can provide you with precise cost-estimating services for your various construction projects. Our experienced team can deliver accurate concrete cost estimating services for parking lots, concrete foundations, pavement, quantity take-off, concrete plumbing, concrete testing, repair and restoration estimations, concrete slump testing, concrete demolition, waste management, concrete joint sealant estimation, and much more.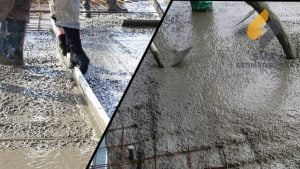 SMA Estimating Projects Portfolio in concrete estimating services:
SMA Estimating has a rich projects portfolio that demonstrates consistent work experience in concrete estimation services.
Infrastructure projects:

Bridges, dams, highways, flyovers, etc.
Residential construction:

single-family homes, multiple-family apartments, dormitories, renovations, and sustainable homes.
Commercial construction:

Shopping malls, convention centers, theme parks, stadiums, retail complexes, entertainment complexes, museums, etc.


Industrial construction:

warehouses, manufacturing plants, production facilities, distribution centers, hospitals, and health care facilities.

Agricultural projects:

Farming infrastructure, livestock housing, farm equipment and storage buildings, irrigation systems, landscaping, and horticulture projects.
Cost Estimating does take your time!
Usually, contractors are very busy with their running business activities. You have to work hard even on weekends. Don't compromise your comfort by waking up till late hours. SMA estimating can provide cost estimating services for you. Project complexity consumes time to quantify slabs, walls, and columns for concrete cost estimation. Quantity take-off takes time to analyze multiple concrete components. Concrete cost estimation also demands a high level of precision to minimize errors. Project variations and costs of reinforcement materials such as steel bars can be time-consuming without consulting estimators. It is better to consult professionals.
Why is hiring a cost estimation service company a wise decision?
Affordable and accurate concrete estimates
Accurate cost Estimates are delivered within a few hours. You can win more projects and bids. With the assistance of a cost estimating company, you don't need to buy expensive software or spend money on training. In addition to that, packages save you money and time.
Optimize material management
If you want to consume your materials to the maximum, then accurate concrete estimation is vital. In doing so, you can reduce the wastage of concrete. Estimators can suggest you use alternative building methods or materials to maximize concrete usage. For example, to measure the volume of concrete required for the foundation, column, and walls.
Your resources are allocated on time. By hiring a cost estimation company you can minimize resource shortages, labor, and equipment. Your project expense is minimized and time is saved.
SMA estimating cost estimating services can help you with the items listed below and much more.
Concrete material Cost

Labor costs

Concrete quantity estimation

Mechanical mixer or equipment costs

Overheads and risks estimation
Conclusion
SMA estimating can provide you with a solid foundation for concrete cost estimating services. The outcome is encouraging, such as effective resource allocation, affordable and accurate concrete estimations, and effective resource allocation. SMA estimating has the best cost estimating services to accomplish tasks for your small to large construction projects.