Home Estimating Services: Get Professional Advice and Estimates
In the digital age we live in, technology is slowly but steadily changing how we live, work, and shop. In building businesses, this is also true. It's good news for everyone involved in the building industry that digital tools and services may reduce overhead and boost productivity.
But because of this digital innovation, construction companies now have to be more flexible and quick to change if they want to stay in business in a constantly evolving market. Many companies today cannot function without some form of digital tool or service.
This may involve hiring a third party to handle tasks like bookkeeping, advertising, and calculating building costs. At this stage, it's helpful to have access to professional home estimating services. In this way, they solve a big problem plaguing the building business for years. After all, giving wrong estimates could mean losing customers and overestimating how much a project will cost and how long it will take.
Reasons Why Home Construction Estimating Services Are Taking Over
Using traditional methods to estimate costs can lead to mistakes and other problems that can be big. This is due to the fact that both project cost estimates and measurements might be wildly off.
When this happens, contractors risk falling behind on their work or, even worse, having to depend on one project to make ends meet.
As a result, construction companies are increasingly turning to specialized firms to provide more precise cost estimates. The people who work in construction and those who hire them may have a more reliable starting point.
Benefits of Home Estimating Services
The benefits of using a professional construction estimating service have been outlined, but you may still need clarification about whether or not you need one. We have listed only five advantages of utilizing this service below. A few examples are as follows:
Gain More Contracts and Do More Work
No longer need to sit at a computer and manually calculate prices. You won't have to sit there and attempt to get your brain around the complex price structure or the list of specialized equipment and laborers you'll need.
Plus, you won't have to spend time fiddling around with Word documents in an attempt to give your estimate a polished appearance and feel.
If you choose a professional agency to provide home estimating services, you can be sure that they will be far more precise. They can also assemble these rather quickly. That's excellent news since it means you'll have a leg up on the competition when attracting new business.
Minimize Expenses That Aren't Necessary
Using home estimating services may save you a lot of money, especially if you own a smaller construction company or are otherwise limited financially. This is because it may be impractical to establish an internal estimating team.
Given the volatile nature of the modern economy, this may be a significant outlay of funds. You can only justify such a hefty investment if you are sure of receiving sufficient business to cover your expenses.
Because of this need, the spread of digital technology has led to significant changes, such as the creation of services that specialize in outsourcing this kind of work, like construction estimate services. This also eliminates the cost of having an employee sit around doing nothing until the next job requires an estimate. Only the actual hours worked on your project will be invoiced. Also, by hiring a professional, you don't have to look at every separate service, like plumbing estimating services.
Grow Your Profit Margin
In addition to saving money by not hiring an in-house estimate staff, using a construction estimate service may improve your bottom line in other ways.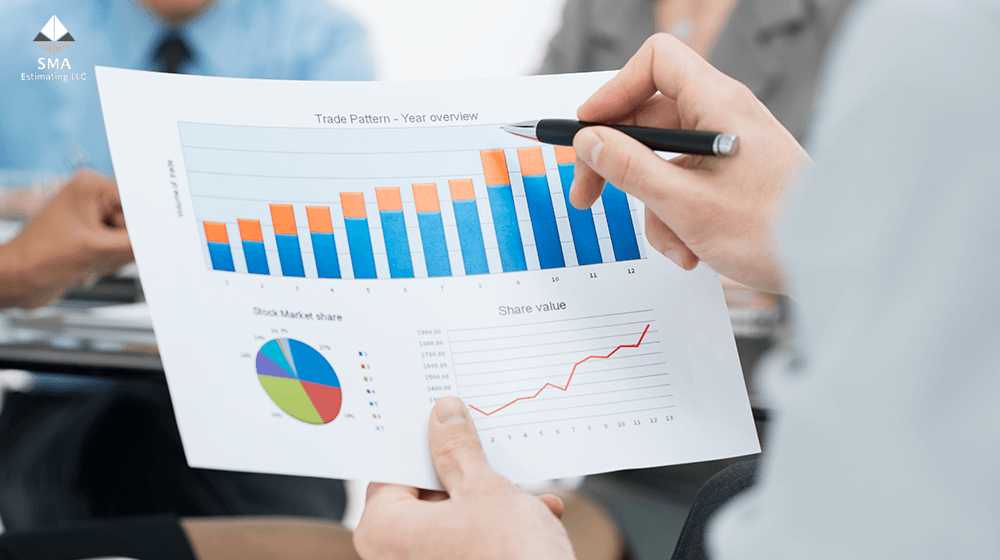 You can make it less likely that your project will go over budget and be late if you hire experts who can predict these things more accurately. Sometimes, you may find that you can do the job for less than you planned, increasing your profit.
In addition to saving you money, their accurate home estimating services will make it easier for you to get contracts that pay well. More money may be brought in and re-invested into the company if costs are lowered and new business is brought in.
You could use the extra money to upgrade your tools, letting you take on more difficult tasks and finish them faster. Eventually, this may lead to more financial success. Therefore, everyone benefits.
Regain Control of Your Schedule
Things are continually shifting and changing in the building sector. For example, the price of materials can go up or down based on supply and demand, and as a working professional, you don't have time to look into and keep an eye on all of these factors all the time.
Hire a company that offers home estimating services and you won't have to do this tedious job at all. They will keep up with what's happening and use what they learn to make accurate predictions. This frees you up to focus on your strengths, whether networking to bring in new business or working on the tools.
Not worrying about every little detail is an excellent approach to reducing stress and making better use of your time. Also, you won't have to stress about making mistakes in your estimations that might cost the company money.